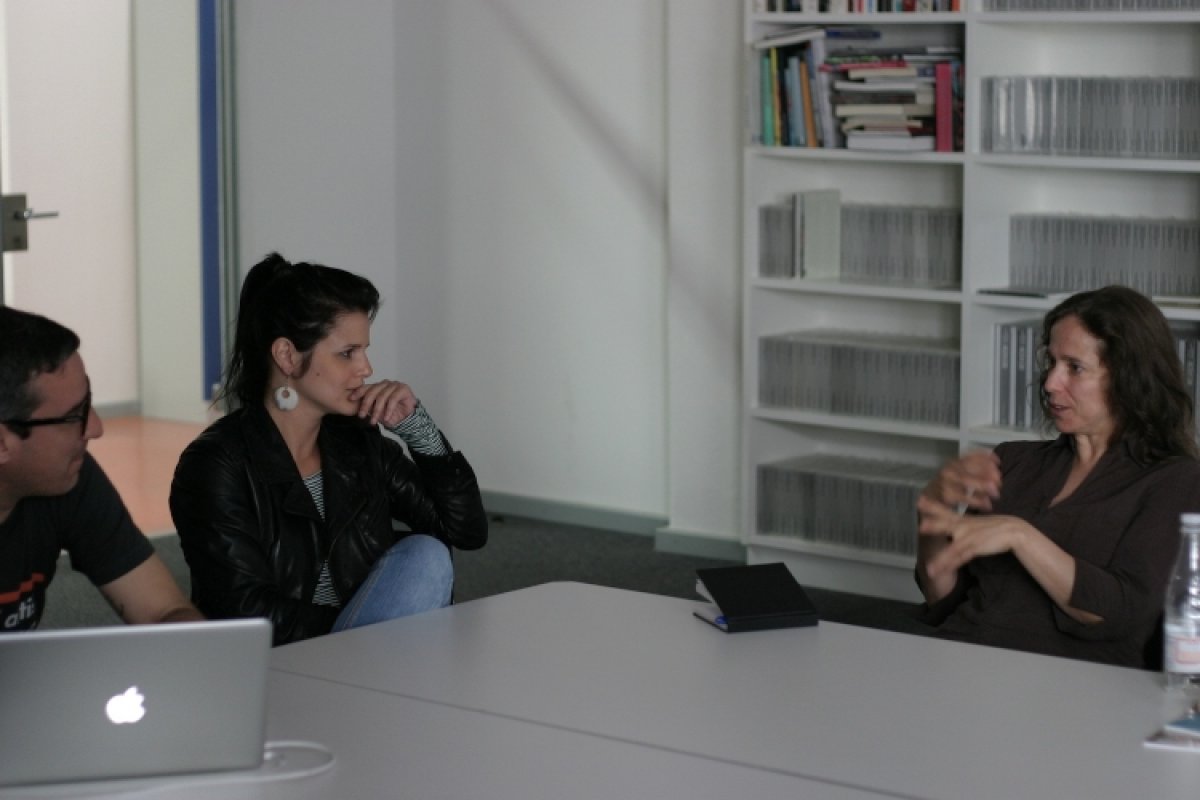 Program Overview
GENERAL INFORMATION ABOUT PICTURE BERLIN
From 2012-2018 PICTURE BERLIN was in collaboration with tête, an artist project space in Prenzlauer Berg that hosted most of our artist talks - which were also open to the public.
Both Summer and Fall programs include a choreographed artist walk In Search of the Miraculous that includes 6 different walks with 8 different artists through 6 neighborhoods throughout the city. The intensive 12 hour psychogeographic walk sets the stage for the program - one of discovery, magic and exploration both throughout the city but also in terms of the contacts that each participating resident artist has with the artists and curators who are part of the program.
In both programs the residents are guided through the city by way of a tour of the Project Spaces - something that is unique to Berlin. There are over 200 Project Spaces in Berlin which are artist and curatorial self-funded initiatives. There is also a Gallery Tour. Some of the curators that are met along the way are invited to come to our meeting space, tête, for a day of critiques with the resident artists.
The program also includes the workshop titled Future Glitter led by the professional coach Eva Hartmann who specializes in strategy management and professional development for artists.
Since it is clear that connections are most easily made around a table with good food; preparing and eating food always has an important role in PICTURE BERLIN. As a result there are a fair share of group breakfasts, cake meet ups and potluck dinners.
: FALL SESSION
THE FALL SESSION is 10 days in length. The program is focused on the Professional Development of one's practice as a working aritst and subsequently is mobile and uses the city as a backdrop.
PICTURE BERLIN is not only about finding one's path into the art scene but also about understanding and becoming part of the international art community at the same time.
: SUMMER SESSION
The 7 week Summer Session has encouraged an active discourse on contemporary art while simultaneously giving the resident artists a chance to develop their work, meet artists and curators based in Berlin, exhibit their work and join the international PICTURE BERLIN community. The program is based on idea exchange through a generous introudcition to the Berlin art scene.