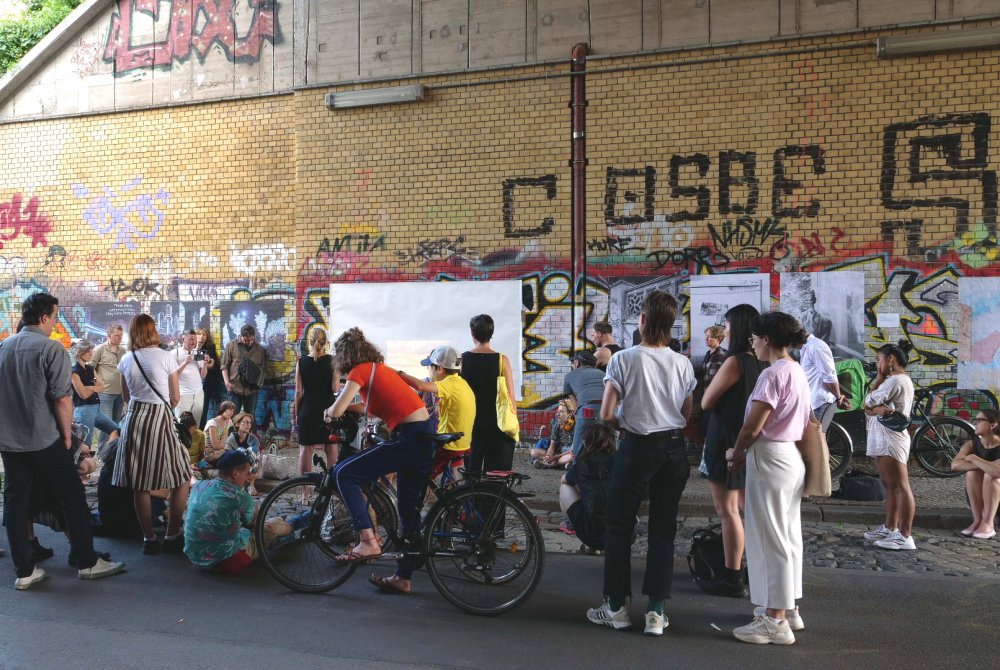 EXTENDED DEADLINES for Sessions 2020
Mash-up: Examining Artistic Practices through Collage
21 - 31 May 2020
Open to all Mediums and Creative Practioners.
Program Fee: €1,789.

Over the years, the concept of collage has played an essential role in the structure of PICTURE BERLIN; using elements from many sources to create a cohesive experience. The essence of collage expands the boundaries of what's possible by merging materials to create new meaning.
MASH-UP, PICTURE BERLIN Spring Session (21 May - 31 May 2020) is in collaboration with Hannah Goldstein. The Session looks at the methodology of collage from a multitude of vantage points. The 10 day program intensively explores the broader concepts around collage as a blueprint for thinking, making and dialoguing about art practice. This newly developed Session, sets out to be a springboard for new thoughts and ideas. MASH-UP, a multi-sensory experience, brings a plethora of voices to the discussion around knowledge gathering. The elements of MASH-UP include conversations with multiple artists and curators, in addition to a musician and chef who use a collage strategy at the heart of their practice.
Re-imagining Wanders: Art and Activism
30 June - 9 July 2020
Open to all Mediums and Creative Practioners.
Application Deadline EXTENDED: 25. March 2020
Program Fee: €1,789.
Re-imagining Wanders, curated by Pauline Doutreluingne, explores drifting perspectives on art and activism.
Through a diversity of walks, explorations, active working sessions and presentations, the participants will get an in depth encounter with visionary artists, activists, architects, curators and art initiatives, who play a innovative role in the international art scene in Berlin. This approach allows re-imagination, inspiration, discourse, spatial intervention, collective learning, movement and public meetings to float into one another. The addressed topics range from psycho-geography, architectural activism, ecology, post-coloniality, borders, protest, queerness and hacking the canon. The program is open to visual artists, writers, film makers, theater makers, curators and architects who have an active practice.