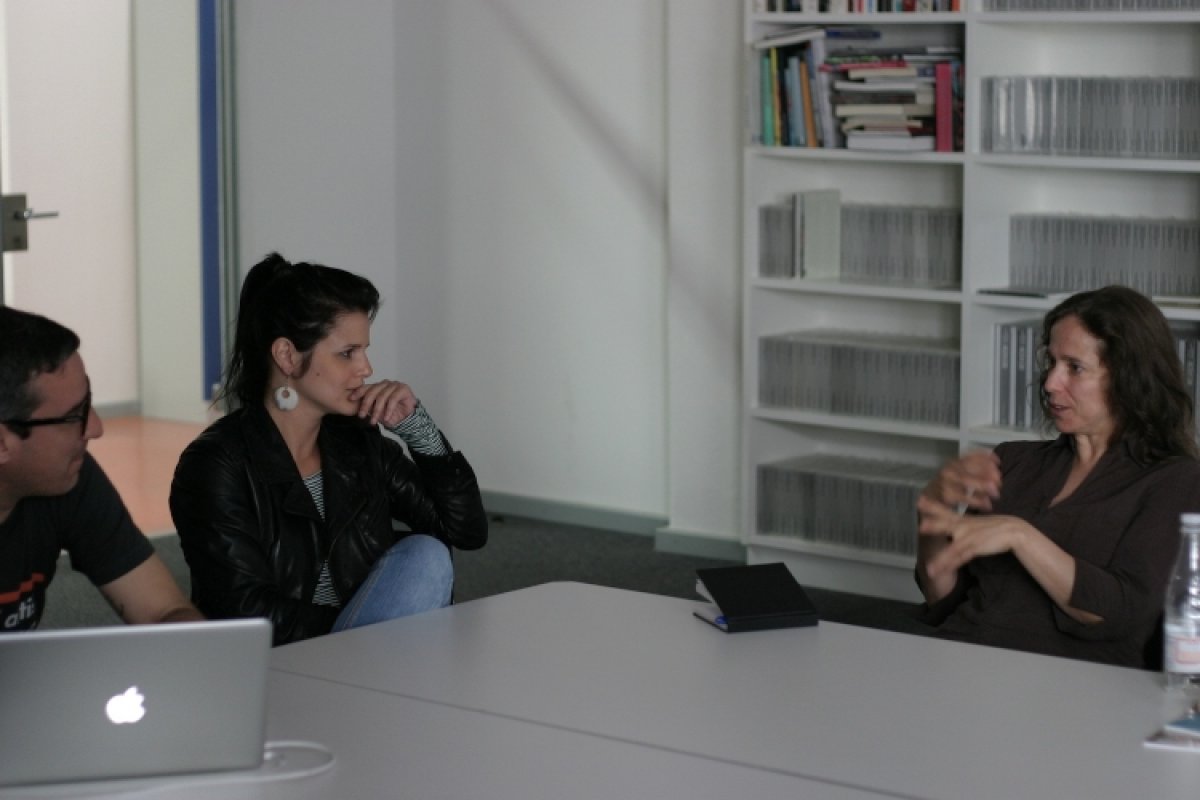 FAQs
What is the program fee for Summer Session 2018? The program fee for Summer Session 2018 is €3,295.00. The payment is requested in 3 payments. An initial holding your spot in the program fee of €500.00 - if you decide to not participated in the program after this fee has been paid, it is non-refundable. The second and third payments are: €1,397.50. Each of those payments are spread out over the course of 3 months leading to the start of the program. The program fee for Fall Session 2018 is €1,759.00 and that fee is also broken up into 3 payments.
Why does the program cost so much? The program was started by working artists and continues to be run by working artists. As artists, cultural producers and educators, we have experienced that more than not, cultural workers often do not get paid for their labor. Creative labor is a valuable resource that needs to be honored and respected. Therefore every faculty member who does an artist or curatorial talk, a portfolio review, a guided walk or discussion is paid for their knowledge, expertese and their time. The program fee goes out to paying those artists who are based in Berlin and who contribute their time and energy to making the program as wonderful as it is. The program fee also goes to space rentals costs in addtiion to the general administrative costs of running a program on this level. PICTURE BERLIN is a not-for profit organization that is acknowledged for it's contributions towards professional develpment by the country of Germany.
How can payment for the program be made? Can I use a credit card? We accept International Bank Transfers. Personal checks are not accepted, but credit cards may be used through Paypal. Paypal is accepted as well for money transfers, but they charge a significant fee. Transferwise is another online money transfer website that also is easy to use and doesn't have as high fees as Paypal.
I noticed that housing is not part of the program fee. Where should I stay and is it hard to find housing in Berlin?
Housing on the whole, is quite easy to find in Berlin. That said - Airbnb has been legally limited in Berlin which means one needs to go through other venues to find housing. We have decided to exclude the cost of housing from the program as an option as we have found that many of our residents have not only been to Berlin before but many people know someone in Berlin who can help them with housing. Once the applicant has been accepted to the program we do what we can to provide links and suggestions for housing options.
Can I participate in only part of the program?
When you accept your admission to PICTURE BERLIN you are committing to the full term of the session. The program is very intense and is not only about your personal experience but also the collective experience you share with the other participants, therefore it is not possible to leave the program midway through.
What if my work isn't necessarily photographically based? Can I still apply? Of course you can apply! We welcome artists using different mediums. This program is not photography focused, we are interested in a larger dialogue about contemporary art.
If I am a student, can I get course credit at my college or university for this program?
If a resident artist wants to receive college credit for PICTURE BERLIN, this process must be initiated by the individual participant. PICTURE BERLIN will provide documentation for the individual to help facilitate the credit.

Will there be any equipment provided?
PICTURE BERLIN is about using the city as a resource therefore no equipment is provided. If working with photograohy, we are here to help assist you in finding the best places and prices for working prints, exhibition quality prints and / or equipment rental when and if you are in need. We look forward to working with you as your projects develop and to help you find the best way to realize your work. As a result it is essential that each participant come equipped with a laptop computer and any other important tools that they might need.

If I am going to work photographically, are there labs that can develop analogue film in Berlin?
There are plenty of labs throughout the city that can develop black and white and/or color film (in all formats). Many labs have a 2 to 3 hour turn around time. There are also many rental darkrooms available if you are interested in printing your own prints. Please note that most labs are not open on Sundays. The PICTURE BERLIN Handbook has been created to be your guide to all the labs and other resources you might need while you are here during the residency.

What can I gain from this program that other programs wouldn't be able to give me?
PICTURE BERLIN is a unique chance to experience the international artistic community from the inside. The focus of the program is to have a feeling of what it is like to experience art and discussions about art in a context that might be new and unfamiliar to you, with people you do not know. The challenges of considering your artistic practice and simultaneously being exposed to cultural differences is an enriching experience which can further your work in leaps and bounds that might be astonishing. Each participant will gain insight in the way the European art scene works, ranging from an overview of the European artist residency network, to how to prepare a portfolio. You'll also engage in discussions on contemporary art and gain a basic understanding of artistic practice happening in Europe today. Check out the testimonials of past PICTURE BERLIN participating artists and what they have to say about their experiences in the program. Both the Summer and Fall Sessions focuses on professional development.